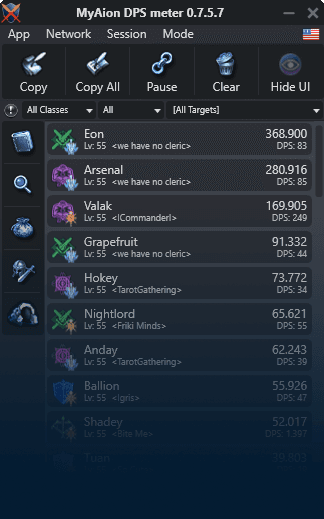 Maximize Your Aion Online Performance!
Get the ultimate advantage in Aion Online with the MyAion DPS Meter! Easily track your damage, crits, and DPS over time, while gaining valuable insights into your character's strengths and weaknesses. With customizable settings and intuitive display options, MyAion is the tool you need to become a true Aion champion. Try it today and unleash your full potential!
In-Depth Skill Breakdown with MyAion
MyAion DPS Meter features a detailed breakdown of your damage output for each skill used in combat, allowing you to easily identify which skills are most effective. With this information, you can optimize your rotation and gear for maximum damage. Never again will you be left wondering which skills are pulling their weight - our breakdown screen has got you covered.